I think we've all done this at one time or another. We consider an event and figure out who we would invite if there were no restrictions. Living or dead, you could invite anyone in history you want.
There will always be a place at my table for Stephen Pastis

My dining room table will comfortably seat six people. With myself and the wife present, that leaves me with four seats to fill. For this particular party, I'm only inviting notable figures from history. Who are my "A-List" people to invite? Let's take a look:
Benjamin Franklin
There's just no way I can't have this guy at the table. If you read his 13 Virtues you know he's a solid dinner party guest. He's not likely to get drunk or gorge himself and he will be a generally pleasant guest. I also imagine he'll have plenty of little anecdotes to keep the conversation rolling.
Abraham Lincoln
Lincoln wasn't a drinker, which might make him a bit uncomfortable. However, his story-telling and sense of humor would provide for hours of entertainment at the table. I figure Lincoln worked hard and payed his dues; he could use a nice relaxing dinner. Plus, if anybody gets rowdy, he could wrestle them into submission.
Ray Bradbury
I once saw a video of Bradbury at his home. He was drinking Coors from a can and eating huge chunks of cheddar cheese. This is my kind of guy. I have read a ton of his novels, stories and essays. He would be fascinating to have at the table. He strikes me as the kind of guy who talks with his mouth full while gesticulating with his silverware. Again, my kind of guy. There is no doubt Bradbury would join me on the patio after dinner for a glass of bourbon and a cigar.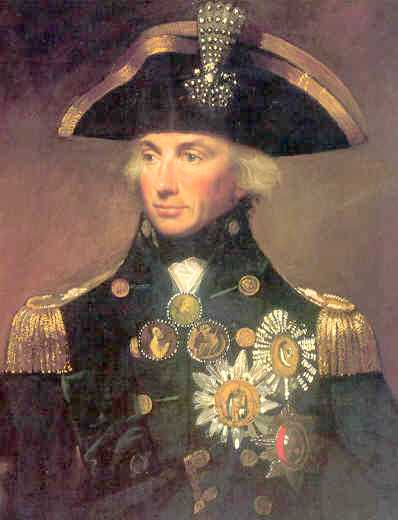 Horatio Nelson
This guy gets the invite because he was a total bad-ass. The Battle of Trafalgar? Come on! When your last words are "Thank God I have done my duty...God and my Country," you qualify as a true gentleman. His full title?

Vice Admiral of the White The Right Honourable Horatio, Viscount Nelson, Knight of the Most Honourable Order of the Bath. In addition, he was Baron Nelson, of the Nile and of Burnham Thorpe in the County of Norfolk, Baron Nelson, of the Nile and of Hillborough in the County of Norfolk, Duke of Bronte in the nobility of the Kingdom of the Two Sicilies, Knight of the Grand Cross of the Order of St Ferdinand and of Merit and a Knight of the Ottoman Empire's Order of the Crescent,Knight Grand Commander of the Order of St Joachim, Colonel of the Marines, Freeman of Norwich, Bath, Yarmouth, London, Salisbury and Exeter.
How can you not invite this guy? My only fear would be that he might try to dominate the conversation. It would be fairly amusing to watch him, Lincoln and Franklin try to control the discussion. I think Bradbury would just sit there and laugh.